10 Marilyn Monroe #SheQuotes #Quotes #sex #self #esteem #fame
Marilyn Monroe wisdom and wit quotes.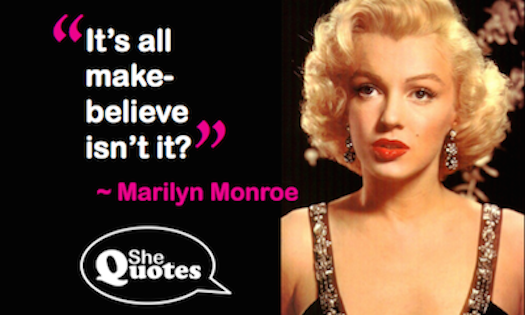 I think Marilyn Monroe was witty, charming, beautiful and misunderstood. She led a fairytale/tragic life cut short before she had the chance to fully mature. What a pity. I think she would be pleased that she is still remembered with tender love by so many….
Marilyn Monroe (Actress/Singer/Model) ( including the video of her singing happy birthday to JFK)
actresses, beauty, courage, life, Marilyn Monroe, sex, success